Please join AIGA New England Team Boston and Rhode Island as well as ICA Boston for a lecture and reception party in honor of 2017 AIGA Medalists Nancy Skolos and Tom Wedell.
Online registration through ICA Boston Website. AIGA members must register by phone to receive AIGA member discount. Call 617-478-3103 and use code AIGA2017. Note: If you are members of both AIGA and ICA, you can use your ICA membership to get the discount online.
Since 1920, AIGA has annually awarded individuals with the AIGA Medal to honor their exceptional achievements, services or other contributions to the field of design and visual communication. Massachusetts-based Nancy Skolos and Thomas Wedell are recognized this year for their ongoing achievements as design practitioners and educators. The influential work of Skolos Wedell, their interdisciplinary design and photography studio, is included in the collections of the Museum of Modern Art, Metropolitan Museum of Art, the Cooper Hewitt Smithsonian Design Museum, and the Victoria and Albert Museum. Skolos is Dean of Architecture + Design, while Wedell is Senior Critic in the Department of Graphic Design at the Rhode Island School of Design.
Nancy and Tom were awarded their AIGA Medals on Friday, April 21, 2017 in New York City. We're honored to be hosting a local celebration in Boston. Join Skolos and Wedell as they describe their creative and collaborative practice in this celebratory event. Attendees are invited to a reception immediately following this public program.
Watch a recording of the AIGA Awards Gala and learn more about Nancy and Tom's impact on design.
SCHEDULE:
6:30-7:00pm – Lecture
7:00pm-7:30pm – Q&A Moderated by John Kane, Graphic Design Lecturer at Northeastern University
7:30pm-9:00pm – Reception with cash bar and light appetizers
FEES:
AIGA Member, ICA Member and students: $12
Non-Members: $15
DIRECTIONS & PARKING INFO:
Located on Boston Harbor in the city's dynamic Seaport district, the ICA is within walking distance from downtown Boston and is easily accessible by public transportation or car.
Public transportation
Take the Red Line to South Station and transfer to the Silver Line Waterfront. The ICA is a short walk from either the World Trade Center or the Courthouse station.
Parking
The ICA does not own or operate a parking garage; however, there are multiple paid parking options nearby. Learn more about parking options.
EVENT PARTNER: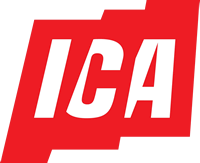 Your registration constitutes permission to use photos, audio, and video recording taken of you at the event for promotional and educational purposes in connection with AIGA Boston. AIGA Boston has adopted the AIGA Code of Conduct with regard to its activities. We reserve the right to refuse admittance for violations of this Code, or other unlawful or disruptive actions. Any concerns should be addressed to the Director of Membership or Community Outreach.
Graphic by Stoltze Design